(Note: if you haven't been following my earlier posts, you should start here first)
With the products ready to go, a price set, our next task was to figure out how to hit the $100 profit goal. As with any good business, you start with your network for the initial sale. At 9 years old, Brooklyn's "network" is a little different than yours and mine. It consists entirely of family and friends.
I explained what a sales forecast was and then had Brooklyn type out every person she could contact that would be interested in her products. We came up with a list of about 15 names pretty quickly. This gave her enough to hit her target and is something we can always revisit. In addition, to being a forecasting exercise, it also serves as a sales log, so she can track her progress. You will see from the sample P&L I shared, that the total revenue is linked to this separate forecast spreadsheet to make it simple to see how the business is doing.
In addition to making direct sales calls, there are plenty of other ways to get the word out and sell. Here are just a few thoughts:
Post a message on your local Facebook group.
Imitate the girl scouts and sell your products in front of stores (be sure to get permission first).
Set up a stand in your neighborhood
Set up shop at a local garage sale
Post flyers at local shops (note: you may want to setup a new email address for the business if you are going to post things publicly. Just use Gmail or another popular service. At this point there is no need to register your own domain name)
As luck would have it Brooklyn's grandmother was having a closet sale and she got an opportunity to sell to complete strangers. This was a great opportunity to make a few sales and more importantly, learn how to communicate her product's benefits and force her out of her comfort zone a bit.
Not surprisingly, many kids her age are introverted when it comes to talking to adults they don't know. Brooklyn is no different. While it took some prodding by her Mother and Grandmother, my hope is that it becomes easier as this process continues.
One thing we did to prepare was to create a short summary that describes the ingredients and benefits. I had her type this into a Word doc so we could print out small handouts that customers (and Brooklyn) could read.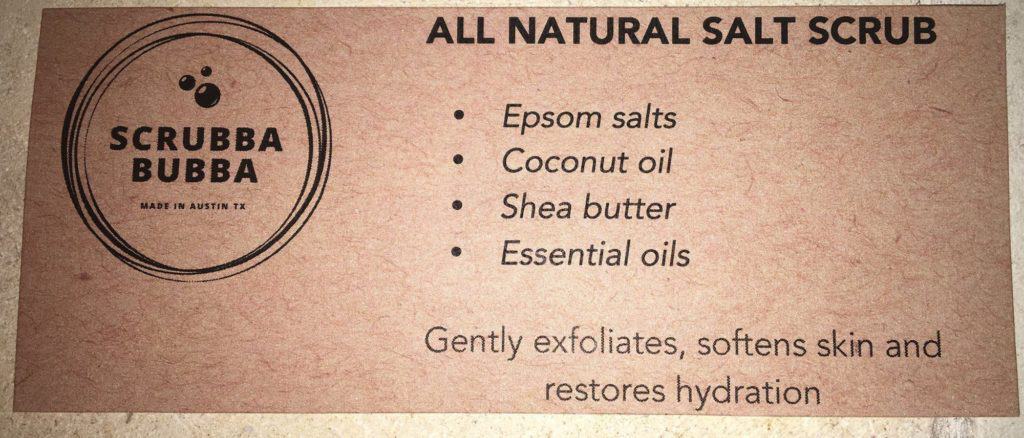 I also mentioned the concept of customer testimonials. Word-of-mouth marketing is a powerful way to get the message out about a product and best of all those comments often sell the product better than any pitch (this one led to an immediate sale!!).
The day proved very successful. Brooklyn made 4 Sales, had to struggle through a few conversations and got a great testimonial. Between that day and a few other sales, she stands at $60. Next up is to start making those phone calls.