The definition of humility is straightforward. It is a way of behaving that shows that you don't think you are better or more important than other people.
When we are born into this world, we all begin at the same point. Sure, we may live in a nicer house or have more money. But the thing is, babies don't care.
Then things start to change. Our world pushes against humility. We need to earn more. We need to get more. We need to share more. We need to be right more. We need to consume more. And do it all as fast as possible.
Along the way the humility we all started with, gives way to ego. With your ego in the driving seat, it is impossible to be humble.
People often talk about humbling experiences. What they are referring to is humiliation. Being humiliated is not the same as being humble. Humble is something you are. Humiliation is something you feel.
During the 2016 Masters, Jordan Spieth had a chance to win his second straight Masters. The way he was playing, it was a sure thing. And then the unspeakable happened. He came up short on the famous par 3 12th and landed in the water.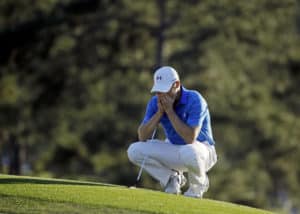 No big deal. He can drop, get up and down and save bogey. Instead, he put his next shot in the pond. Shocking, doesn't begin to describe the situation. In the end, he took a 7, which is four over par. He finished three shots behind the ultimate winner of the tournament.
There is no question Jordan felt humiliated. Experiences like this remind us to be humble. They are nature's way of keeping us in check. But, humiliation does not make us humble.
Fast forward to 2017. Jordan is playing in the Open Championship. He is in position to take another Major. Then on the 13th hole he hits a drive 100 yards right (it was bad!). He takes over twenty minutes to drop his ball and play his next shot. This is tough for him and it is also tough on his competitor, Matt Kuchar.
The next five holes were thrilling and Jordan manages to win the tournament. After he receives one of golf's most coveted trophies, he steps up to deliver his speech. This is HIS moment. He persevered and came back from near disaster. This is the third leg of the grand slam. He has a chance to be the youngest player to ever win all four majors.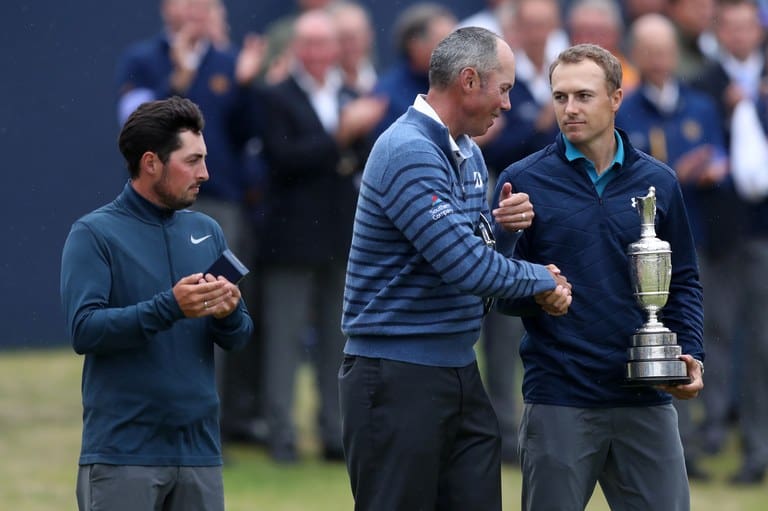 Then he says this. "Matt, I
really
enjoyed battling with you buddy.
Obviously
it could have went to either one of us, I got the good breaks today. What a great champion Matt Kuchar is, and what a class act.
I took about 20 minutes to play one of my shots today, and Matt took it in stride, smiled, and…there's
not many
people who would have done that
. And it speaks to the man you are, and you set a great example for
all of
us."
In that moment, Jordan showed he wasn't better or more important than anyone. This is humility.
Why does humility matter? Because, it has the power to change so many aspects of your life. Here are a few examples:
Learning:
Over time you develop more and more knowledge. Your ego builds on that and tries to convince you that you have all the answers. If this goes unchecked, your ability to learn comes to a screeching halt. Starting from a position of humility helps you focus on what you don't know. In the process, you learn more and continue to grow.
Relationships:
I have to imagine people love hanging out with Jordan Spieth. Not because of who he is, but because of how he acts. We are social creatures. Life is about people and relationships. Now ask yourself, would you rather hang out with an egomaniac or someone that puts your needs first? The answer is easy.
Teamwork:
Life is a team sport. The more great people you surround yourself with, the more you will achieve. Teamwork is about coming together to achieve a common goal. But having a team is not enough. How the team feels towards one another determines the level of success.
Achievement:
We all need breaks in life. It could be a mentor giving you guidance. It could be a job opportunity that someone tells you about. It could be a deal you close because of a timely introduction. Achievement is not always about what you do. It starts with the help you get along the way. The more humble you are, the more likely that help will come to you.
The coolest thing about humility is how it can speed up and expand life. It's like a snowball rolling down the hill. With every turn, it gets larger and goes faster. Whatever it is you want out of life, you will get it all and more by being humble. But always watch out for ego. He is waiting on the hill to slow your progress, success and happiness.
This post is part of a series of letters to my kids. My goal is to reflect on and capture as many life lessons as possible. Here is the current list I am working from.