About 11 years ago I did something I never could have imagined. I ran and got elected to City Council.
At the time, the Village of Bee Cave was tiny, but growing like crazy. I didn't know what I was doing, but I knew I was going to learn a lot.
Every two weeks we met in a small, one-story building. The building itself wasn't much to look at, but the property next to it was a different story.
Massive oak trees blocked out the sun, while framing in a tranquil pond. The property itself was 7 acres but most of this wasn't usable. The trees weren't trimmed, the grass wasn't cut and there was only one small trail.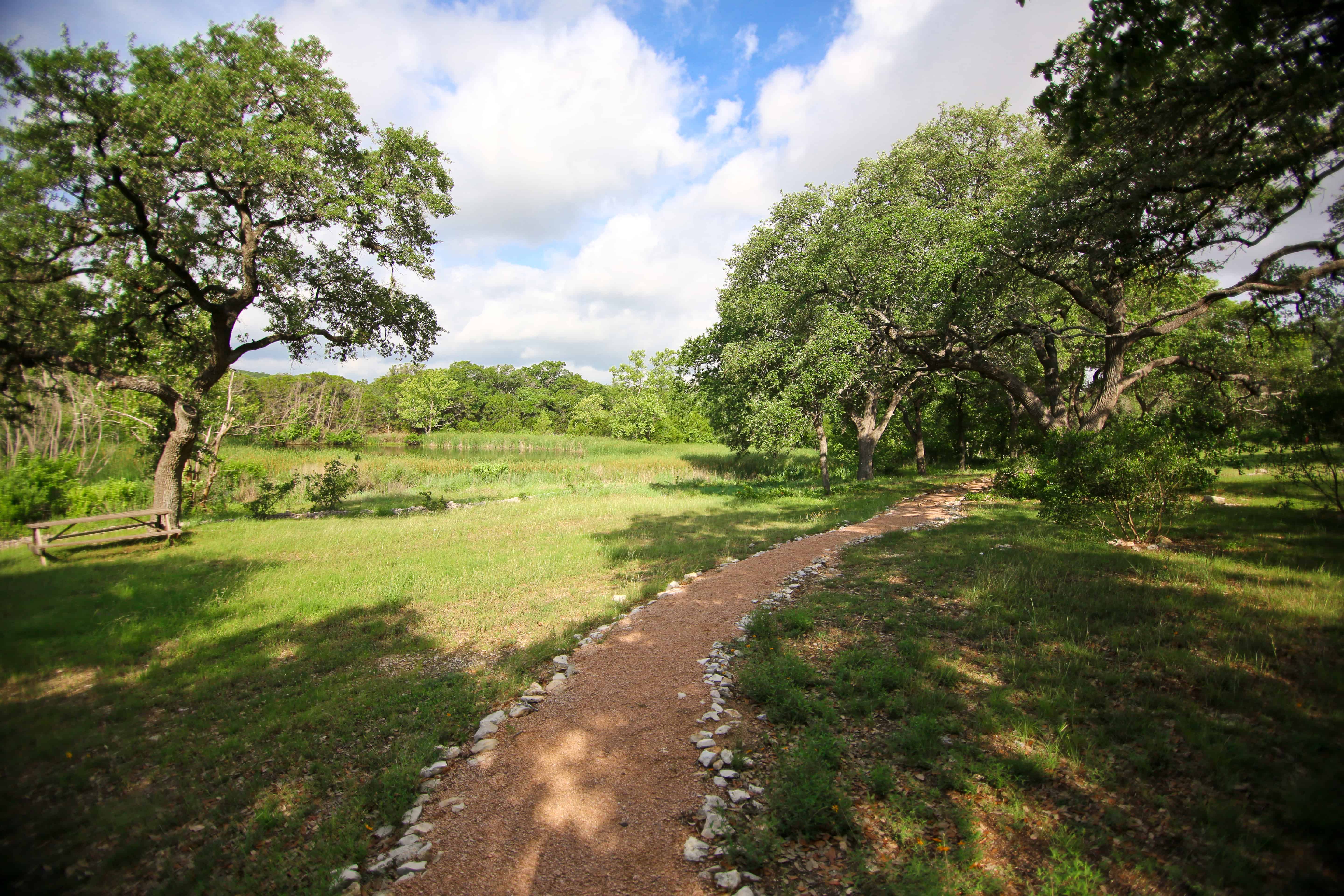 Every two weeks, I thought the same thing. "It's a shame we don't do more with this land." After that thought, I would get out of my car and head into the latest Council meeting.
Over time, that general thought turned into a clear vision. I knew exactly what this land should be. I pictured it dotted with one-of-a-kind sculptures and a new trail weaving throughout. In my mind, this would be the most tranquil setting in the entire City.
As soon as the thought entered my mind, I told myself, there was nothing I could do. The project was too big and the City was already too busy.
Development in our small town was booming. We were dealing with huge projects, like The Galleria, and small ones. Meetings started at 6 and would often go into the morning. Project after project consumed us. We had no choice but to focus on them and help ensure the City grew in the right way.
After a few years of this I got frustrated. I felt like all we did was work on the infrastructure of the City. We did nothing for the soul. As stewards of the community, I felt like we should be doing more?
One morning I scheduled a coffee with the Mayor and shared my thoughts and frustrations. I painted the vision of what that land could be, if only the City put resources into it. I explained all the benefits of bringing art to the community. In my mind it was a convincing pitch. There was no way she could turn it down.
I'll never forget her response. She looked at me and said "Well, what are you going to do about it?" I sat there silent. I thought as Mayor she was going to act. After all, she was in charge. But instead she challenged me.
I went off and thought about her question. I had a grand vision for a sculpture park, but had no idea how we would get there. After all, it was
just
me. How much could I do? To make matters worse, there was no money for the project.
"If you spend too much time thinking about a thing, you'll never get it done." ~ Bruce Lee
In spite of these obvious challenges, I took action. I couldn't tell you every step I needed to take, but I could take the first one. So in 2009, I created The Bee Cave Arts Foundation.
The next thing I needed to do was get help. Looking back, I don't know how it happened, but I started meeting people that shared my passion for art. I told them about the vision for the sculpture park and they wanted to help. Before long we had a group of 6-8 people all working to achieve the vision.
We knew it was impossible to start working on the park right away. Instead, we focused on smaller projects to build awareness and momentum. We held elementary, middle and high school art shows. We put on a two-week summer art camp for kids. We created the Benches of Bee Cave program. Over time, the community and the City took notice.
After four years of work we went back to the City. We presented a detailed plan for the sculpture park and asked for approval to move forward. At this point, most people didn't see the vision, but they gave us the benefit of the doubt.
With an approval in hand, the hard work started. We gathered volunteers to help clear the brush in the park. We found contractors to do the trail and concrete work in our budget. Last, we put a call out to artists to loan us their work.
Looking back, I have to thank the Mayor. She challenged me to take action. I could have said no and gone on with my life. Instead, I took a single step. That step lit a fuse of action in myself and others. It brought together artists, foundation members and the City council. Together, we made the park a reality.
You won't always have someone challenging you to take action, but you can always act. When you see a problem or opportunity, ask yourself "what am I going to do about it?" Don't wait for an invitation or permission.
Just
act.